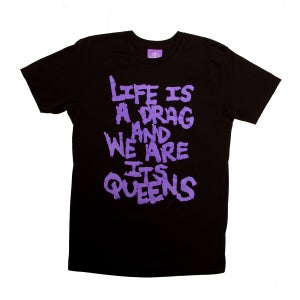 $

12.00 - On Sale
Years ago, an apparel company contacted Sammy Winston to print this shirt with his own scrawling of one of his genius (and my personal favorite) zine titles. That company, now defunct, has graciously donated these shirts to benefit whoever would need it. With Sammy's mothers wishes, all proceeds from this shirt will be given to 924 Gilman.
Printed on soft ringspun shirts
A special thanks to Matt for asking me to handle this matter.